Passionate about our craft

Learn about us, visit us or shop online
Elegance, with simplicity
Passionate about our craft
Learn about us, visit us or shop online
Elegance, with simplicity
Welcome to Rossendale Wines
Our wines are made with an emphasis on their varietal fruit characteristics, produced and created in the vineyard.
We lovingly produce Rossendale wines for the New Zealand market. Our export brands include Cottesbrook and Governors Bay. 
We also work passionately alongside Empson Canada to produce the export brand Seven Terraces.
Visit us at our cellar door, buy online or through our South Island and international stockists. 
For weddings and events, please visit our neighbours' business at www.rossendalenz.com
Planning a winery tour?
We are part of Cheeky Wine Tours Christchurch, get in touch with them and come and visit us!
Learn more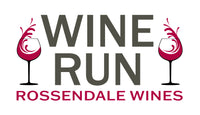 CJM'S Events sponsorship
We are proud to have partnered with CJM'S Events to be one of the sponsors of their multiple events, including the Selwyn Marathon and the Wine Run, both being run through our beautiful Canterbury vineyard.

Check out their website for events and entry details.
CJM'S Events website