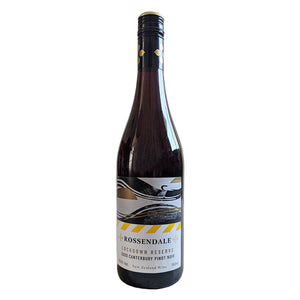 Canterbury
This exceptionally special wine is a testament to the Covid-19 lockdown in 2020. Everything about the harvesting and winemaking of this wine was completed under the strict Covid-19 rules, so we felt naming it after that, was a special nod to a difficult period of time.
This wine can be enjoyed now, or saved and treasured, as a memory of the year that 2020 was.
Only available online or in our Cellar Door. Limited stock available.

Tasting Notes:
This Reserve Pinot Noir has aromas of fresh red berries with a hint of spicy oak. The palate is medium-bodied with soft tannins and a beautiful lingering finish.

Excellent drinking now, will open further through 2025.

Traditional winemaking techniques were used when producing this wine. To maximise flavour and to retain complexity and texture this wine is unfiltered. Traces at the bottom of the bottle may remain.

Food Matches:
Red meat and game meat, such as venison.